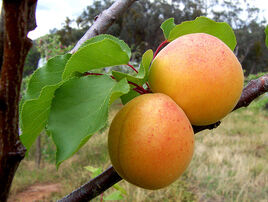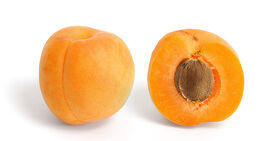 The fruit of the apricot tree, a tree originally from China. The apricot's edible skin is slightly velvety and becomes smooth when mature. Its orange flesh is tender, sweet and very aromatic.
Many gardeners want to grow apricot trees but do not know how to properly condition the seeds for planting. Apricot seeds should typically be grown in a warm or moderate climate. Conditioning the seeds is a way of simulating the real life circumstances that the seeds would go through.
Containers
Edit
Genetic dwarf apricot trees have a naturally small growth habit and make ideal container plants.
Aftercare
Edit
Ad blocker interference detected!
Wikia is a free-to-use site that makes money from advertising. We have a modified experience for viewers using ad blockers

Wikia is not accessible if you've made further modifications. Remove the custom ad blocker rule(s) and the page will load as expected.